Tradition, quality and innovation since 1349
Shiose, established in 1349, is Japan's longest-standing confectionary. We are one of the country's most traditional companies, and have helped shape Japanese food culture to what it is today. Lin Jingyin, the first-generation head of Shiose and descendant of famous Chinese poet Lin Bu, arrived in Japan from China in 1349. Jingyin was skilled at making manju (steamed buns) stuffed with meat, and became the first in Japan to create manju with sweet bean paste and other sweet pastes, for the vegetarian monks. He later settled in Nara and started a manju shop that became popular with the upper class, with his manjus later presented to the emperor, and becoming known throughout the country as the first wagashi (Japanese confectionery). The confectioneries became the favorite of many a shogun, with the shop named Japan's best manju shop by Shogun Ashikaga Yoshimasa, and even receiving a family crest from Emperor Go-Tsuchimikado. By the Edo Period, the shop had showed up on guide books as Japan's best confectionary, with descriptions of people vying to purchase the confectioneries. Later, Shiose became the first confectionary to be appointed to the Ministry of the Imperial Household, and was often called upon by His Majesty to design the arrangements for banquets.

We are also well-versed in the art of tea. Lin Somi, descendant of Lin Jingyin, studied tea with the most famous tea master in Japan, Sen-no-Rikyu, married his granddaughter, and had a tremendous impact on the world of tea.

Today, we are a food company that offers healthy food products such as confectioneries and tea, made with quality Japanese ingredients, primarily from Hokkaido. Our work, as one of Japan's longest-standing companies, has always been to take on new challenges in order to bring comfort to people's hearts, through their eyes and taste buds.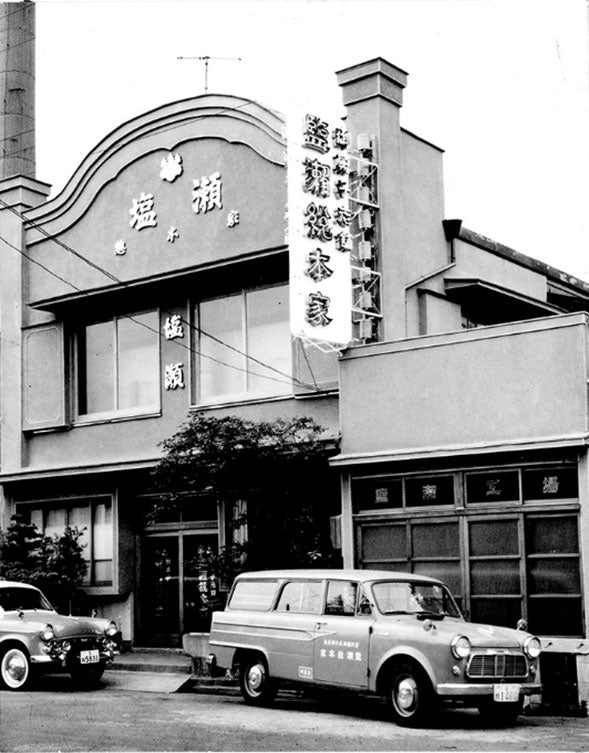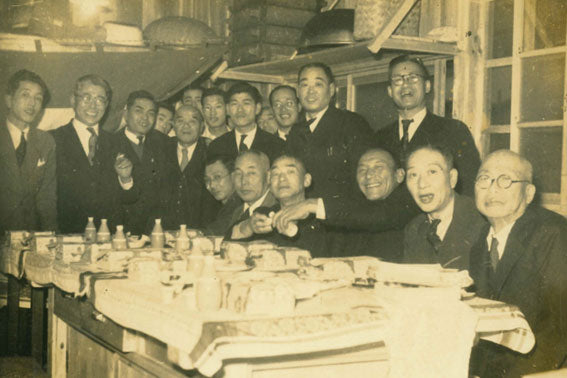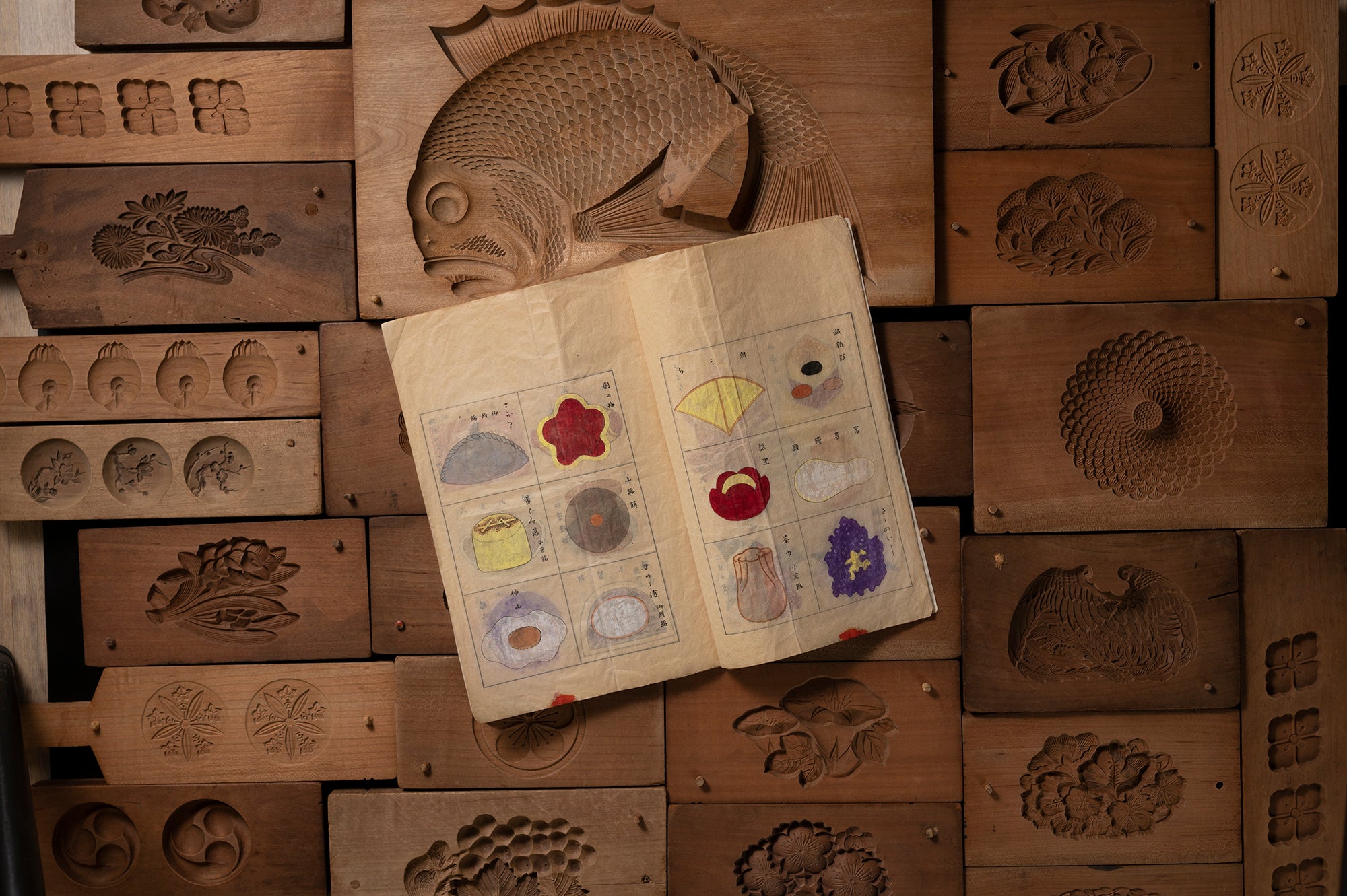 Quality
We make Japanese confectioneries and food products using quality domestic ingredients, primarily high-quality red beans grown in areas of Hokkaido specially contracted by the company.
Our days here at Shiose begin with the single-minded effort of cooking the bean paste, under a saying that has been handed down from generation to generation: "Never let the ingredients drop in quality, always keep the ratio." We breathe life into each of the glossy, healthy red beans, then wrap them in a handmade skin. This routine, which has remained unchanged over the company's over 670-year existence, has resulted in the cultivation of a history.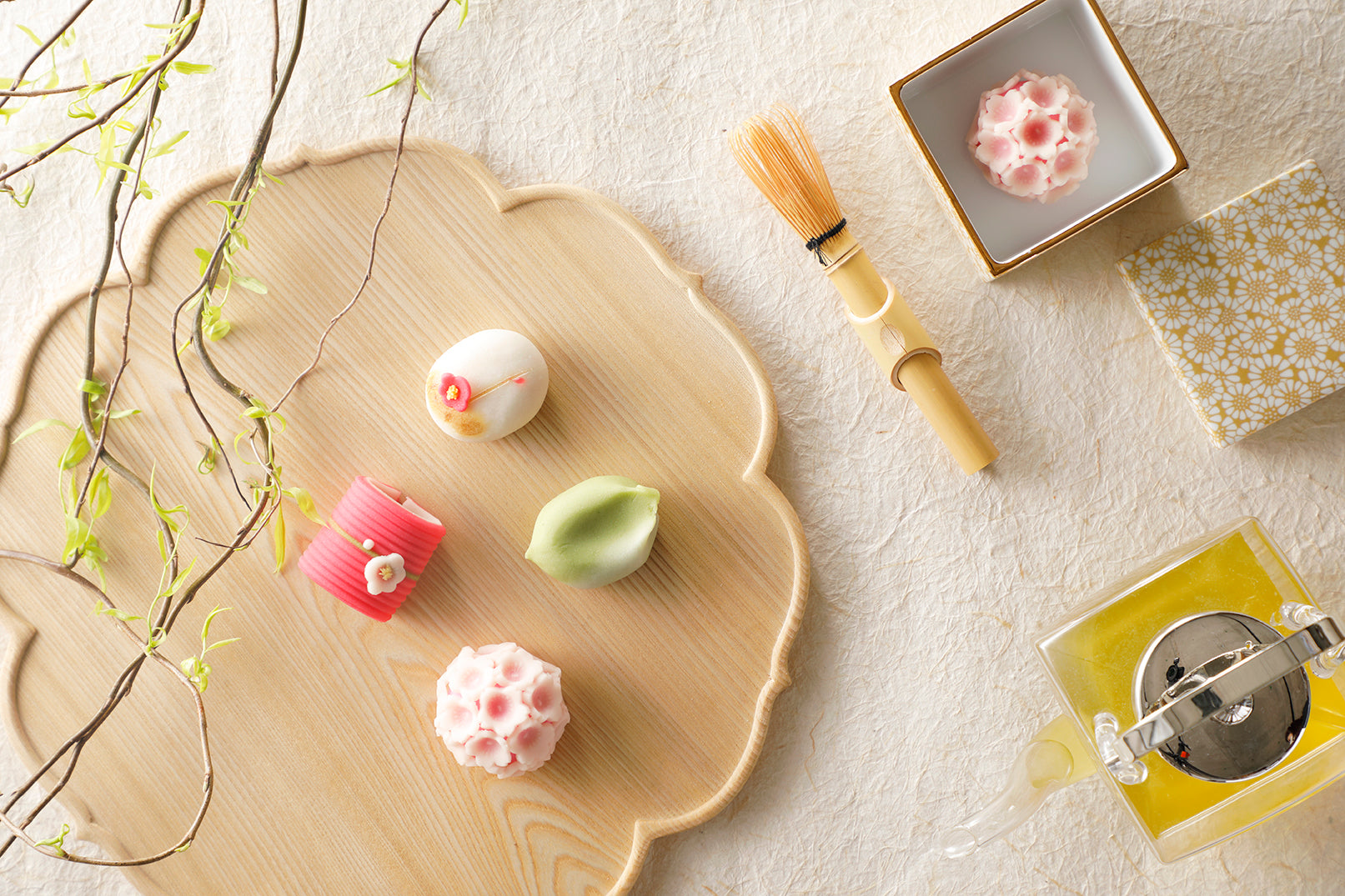 Awards and achievements
●Named Japan's best manju shop and awarded the Goshichikiri family crest
Shiose was named Japan's best manju shop by Shogun Ashikaga Yoshimasa, and was awarded the Goshichikiri family crest by Emperor Go-Tsuchimikado (award typically given to great shoguns appointed by the Emperor, and still used at the prime minister's official residence today).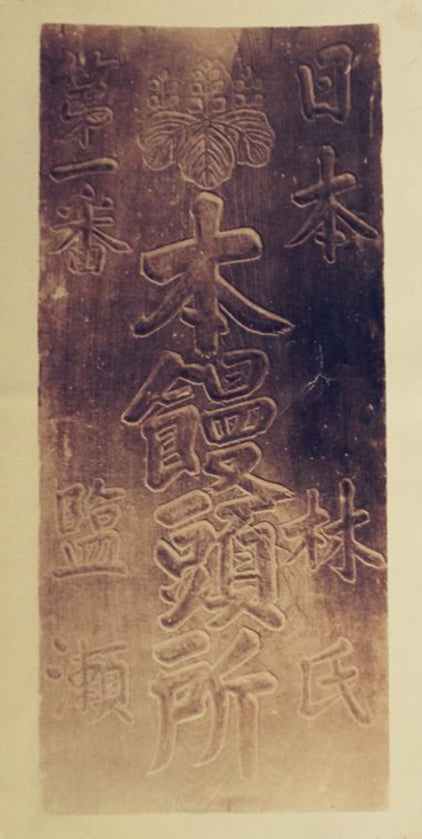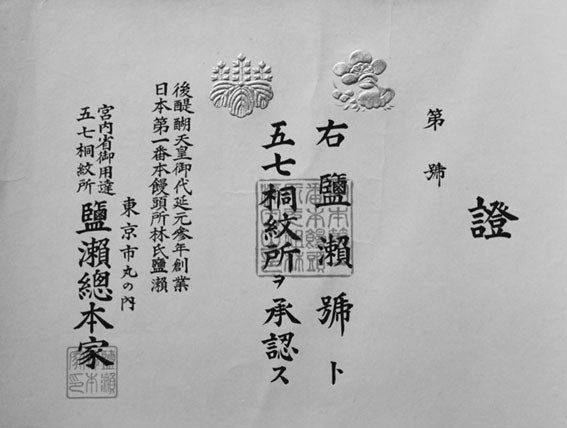 ●Shogun purveyors
Served Oda Nobunaga, Toyotomi Hideyoshi, Tokugawa Ieyasu, and numerous other famous shoguns. Also served in the Tokugawa shogunate.
●Ranked No.1 in the rankings of various Edo Period specialty products
Shiose was ranked No. 1 in the confectionery category in the Fukijizai magazine of the Edo Period, which ranked specialty products. The shop was also listed first in the Zoku-Edosunago, a magazine introducing specialty products of Edo (former name for Tokyo). Edo Meibutsu Shishohen, another specialty products magazine, also featured descriptions of people fighting to purchase Shiose's freshly-steamed buns. These show just how popular our manjus were, starting all the way back in the Edo Period.
●Served the Ministry of the Imperial Household
・First confectionary to be appointed to the Ministry of the Imperial Householdbrand
●Received the Special Prize at the Japan Gift Awards 2017
●Selected as one of Japan's three great manjus
●Has been sold in prestigious department stores such as Takashimaya, Matsuya Ginza, and Mitsukoshi
Contact
We are available for various consultations. We look forward to hearing from you.